Stylish Entertaining
Welcome to my blog, A place where I can share my ideas with you. From great tips on entertaining to tasty cocktail recipes that make it all easier for you to host with style in a flash. You'll find lots of projects to inspire you for your home and garden, friends and family. Plus some kitchen gossip, for good measure of course, because everyone needs a little dish now and then.
So visit often!
Christmas Cocktails
Christmas Cocktails
Tis the Season for Cocktails
Posted: 12/20/2012 8:30 am
Bells are ringing and holiday cheer is in the air. Time to have your friends over and celebrate together over some traditional tasty cocktails. For a trendy twist, instead of setting up a whole bar, whip up a signature cocktail or punch. It's budget friendly self-serve bar that frees you up to enjoy your guests. From Egg Nog to Rum Punch, something to keep all the elves happy!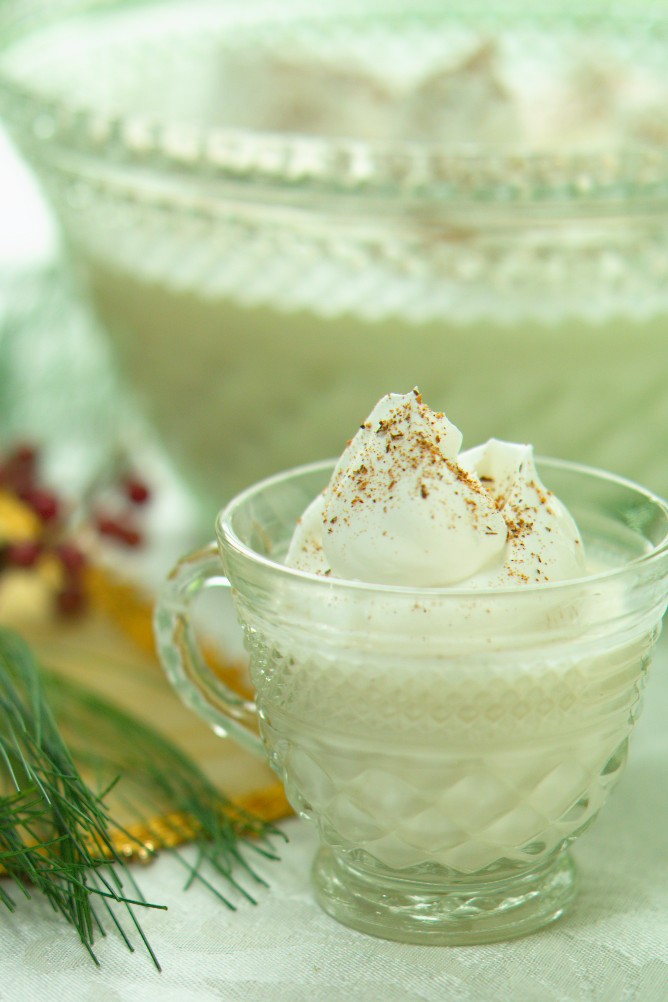 Egg Nog Serves 10 12 eggs, separated 1 cup sugar 1 cup bourbon 1 cup brandy 1 quart heavy whipping cream 2 tablespoons vanilla extract ground nutmeg for sprinkling In a large bowl beat egg yolks for 4-5 minutes. Add the bourbon and brandy and beat to combine thoroughly, about 5 minutes. In another bowl, beat the egg whites until stiff peaks form, gradually adding the sugar to the egg whites until blended. Add this to the egg yolk mixture. Whip the heavy whipping cream and vanilla until soft peaks form. Add to egg yolk mixture. Garnish with grated nutmeg and serve in a festive punch bowl. Rudolph's Rum Punch Serves 10 Delightfully delicious and sure to light the way home, Rudolph not included. 1 bottle of Brugal Extra Dry Rum 8 oz. champagne 6 oz. blackberry brandy 3 cups freshly squeezed orange juice ½ cup freshly squeezed lime juice 1 cup pineapple juice 1 oz. Agave syrup 2 oz. Angostino bitters Orange slices for garnish Pour all ingredients into a drinks dispenser or punch bowl filled with ice. Let chill for 30 minutes. Pour champagne on top, stir to mix, and serve.
Decorating Outdoor Planters for the Holiday Season
How to Decorate Outdoor Planters
Happy Holidays!
As the holidays have us hustling and bustling around town, we need to find time to relax and enjoy the moments, start your season off right with a colorful cocktail, one of my holiday favorites, easy to mix up, and perfect for tackling the cyber shopping ! So, get your slippers on, and mix and click!
Run Run Rudolph! serves 4 8 oz. vodka 4 oz. cranberry juice 2 oz. St. Germain liqueur 2 oz. lemon seltzer to top fresh cranberry sprig and cranberries for garnish Mix all into a pitcher and pour into glasses filled with ice. Enjoy!
Pages: 1 2 3 4 5 6 7 8 9 10 11 12 13 14 15 16 17 18 19 20 21 22 23 24 (Show All)