Stylish Entertaining
Welcome to my blog, A place where I can share my ideas with you. From great tips on entertaining to tasty cocktail recipes that make it all easier for you to host with style in a flash. You'll find lots of projects to inspire you for your home and garden, friends and family. Plus some kitchen gossip, for good measure of course, because everyone needs a little dish now and then.
So visit often!
Tropical Cocktails to Melt Winter's Chill on Huff Po Taste!
              Tropical Cocktails For The Winter Blues
Posted: 02/07/2013 10:32 am on Huff Po Taste
Flakes and Flurries Falling... and its Freezing! Time to bring a little sunshine in and visit the tropics, via the bar, of course. Mix up some delicious cocktails inspired by warmer climes and melt the winter chill away in a few sips! All with just the right touch of citrus, we need to get our vitamin C somehow, yes? Kick off your boots, slip on some fabulous sandals, turn on the tropic tunes, and get mixing!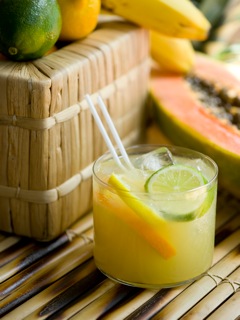 Rum Citrus Press Serves 4 8 oz. light rum 4 oz. apricot brandy 4 oz. fresh squeezed red grapefruit juice 4 oz. blood orange juice 2 oz. freshly squeezed lime juice Pour all ingredients into a pitcher filled half-way with ice. Mix well, pour into glasses, garnish with a lime wheel, and serve. Rum Swizzle Serves 4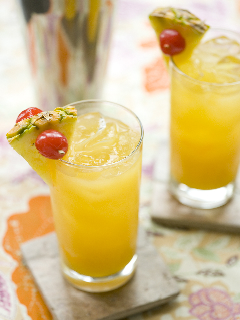 4 oz. light rum 4 oz. dark rum 8 oz. pineapple juice 4 oz. passionfruit nectar 2 oz. coconut nectar 2 oz. cherry juice fresh pineapple chunks and maraschino cherries for garnish In a pitcher filled half way with ice, mix ingredients. Pour into glasses, garnish with pineapple and cherry, and serve. On the wifi: Mambo Kings, Harry Belefonte, Barrington 'Fat Cat" Hawkins, or Bob Marley, Milan & Phoenix (Istanbul)
Follow Colleen Mullaney on Twitter: www.twitter.com/lifemadestylish      
Super Bowl Cocktails
http://www.huffingtonpost.com/colleen-mullaney/super-bowl-cocktails_b_2592003.html
Super Bowl Cocktails on Huff Po Taste!
Touchdown! The big game is days away and with the menu of wings, cheese dip, and taco bars all set, now you need cocktails that will have the crowd really cheering! This year, Super Bowl XLVII kicks off this Sunday in New Orleans, and for the first time in history, is the battle between two brother's who are the head coaches, (I'll pass on being their parent on Sunday!) ,in honor of the teams, I put together a festive line-up. So easy, they'll be no penalties, and to avoid a flag, keep it light on the sidelines.
Blackbird Brew
Or we could call it the Ray Ray! Light and citrusy, perfect for cheering on Baltimores' best! Make a big batch to ensure no pass interference. Serves 10 2 cups Lemon flavored Vodka 1 cup Limoncello 3 cups Blood Orange juice 3 cups Pink grapefruit juice 4-5 dashes Orange bitters 1 cup lemon seltzer Pink grapefruit slices for garnish In a drinks dispenser filled halfway with ice, pour vodka, limoncello, juices and bitters. Mix well. Top with seltzer and serve. Garnish with grapefruit slices if desired.
Bay Bomber
Just the right balance of sweet and sour, San Francisco style! Use crushed ice, a la the Kaepernick Krush! This cocktail will surely be making a run for the end zone fast, so mix up a big batch, no interceptions please!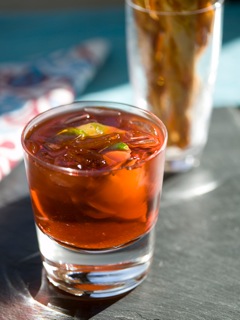 Serves 10 2 cups Pisco or tequila ¾ cup Grand Marnier 1 cup freshly squeezed lime juice 2 cups Pomegranate juice Lime wedges for garnish Mix all ingredients in a drinks dispenser or pitcher filled half way with crushed ice ice. Garnish with lime wedges and serve.
Follow Colleen Mullaney on Twitter: www.twitter.com/lifemadestylish
New Year's Cocktails
New Year\'s Cocktails
New Year's Cocktails --The Best on a Budget
Posted: 12/31/2012 2:06 pm
It's time to ring in the New Year with cocktails and confetti. Have no fear, if your holiday budget has hit the brakes, you can still celebrate in high style without breaking the bank. If you're inviting a small crowd over, make a signature cocktail, this way you mix one cocktail instead of many, and you can limit your spending on a mixed bar. Start with a classic like a vodka based cocktail, vodka is a real people pleaser, mix it in a drinks dispenser filled with ice and a colorful garnish, think mint sprigs,lemon, lime, or orange wheels, and watch your guests flock to this colorful, instant self-serve bar. And of course, we need a champagne cocktail with a festive mixer, it is after-all, New Year's Eve. I like any fruit based mixer that has just the right balance of sweet to zippy. Set it out in a pitcher on a side table next to an ice bucket filled with champagne and sparkling wine. As your guests serve themselves, you have more time to mingle and think about your New Year's resolution! Resolution TBD serves 10 16 oz. Absolut Mandrin vodka 4 oz. pear liqueur 8 oz. passionfruit nectar 16 oz. lemon seltzer Mix all ingredients in a drinks dispenser filled with ice, just before serving, add the seltzer. Garnish with lemon or orange wheels and serve.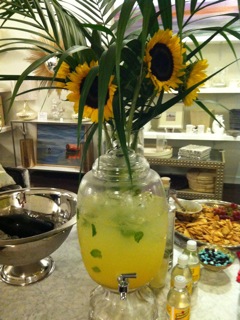 Glitter Bug Serves 10 2 bottles (750ml) champagne or sparkling wine 3 cups raspberries, more for garnish 1/4 cup sugar 2 tablespoons water 12 oz. orange liqueur In a sauce pan over medium heat, stir raspberries, sugar, and water until raspberries cook and breakdown. Pour this mixture through a fine sieve or strainer removing seeds and pulp.. Let cool. Pour into a pitcher, add orange liqueur, and stir. Set out with champagne and small bowl of raspberries for garnish. To serve: In the bottom of each glass, pour a dash of mixer, top with champagne or sparkling wine, add a raspberry for garnish and serve.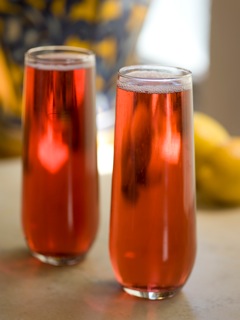 Pages: 1 2 3 4 5 6 7 8 9 10 11 12 13 14 15 16 17 18 19 20 21 22 23 24 (Show All)