Stylish Entertaining
Welcome to my blog, A place where I can share my ideas with you. From great tips on entertaining to tasty cocktail recipes that make it all easier for you to host with style in a flash. You'll find lots of projects to inspire you for your home and garden, friends and family. Plus some kitchen gossip, for good measure of course, because everyone needs a little dish now and then.
So visit often!
Springtime Saturday Cocktails
Colleen's Cocktails...as seen in the fabulous  HuffPo Taste!
Spring Saturday Cocktails
Posted: 04/19/2013 10:24 am
Spring is here! Finally! Time to get out doors and enjoy the sunshine and mix up some Saturday afternoon cocktails. A springtime favorite of mine is the Blackberry Bramble. Light and refreshing, it's just reward for all those Saturday chores. So, put your feet up on that lounge chair you just hosed off, and enjoy. Mix up a batch. These tasty libations are perfect for that Saturday BBQ with friends.
Blackberry Bramble
Adapted from
It's 5'Oclock Somewhere
by Colleen Mullaney, Sixth&Spring publishers (Serves 4) 8 oz. gin 4 oz. blackberry brandy 2 oz. freshly squeezed lemon juice seltzer to top fresh mint sprigs blackberries for garnish In a pitcher place mint sprigs and gin. Muddle the mint releasing the flavor. Add the blackberry brandy, lemon juice, ice and seltzer to top. Stir gently. Pour into glasses, garnish with fresh blackberries and serve.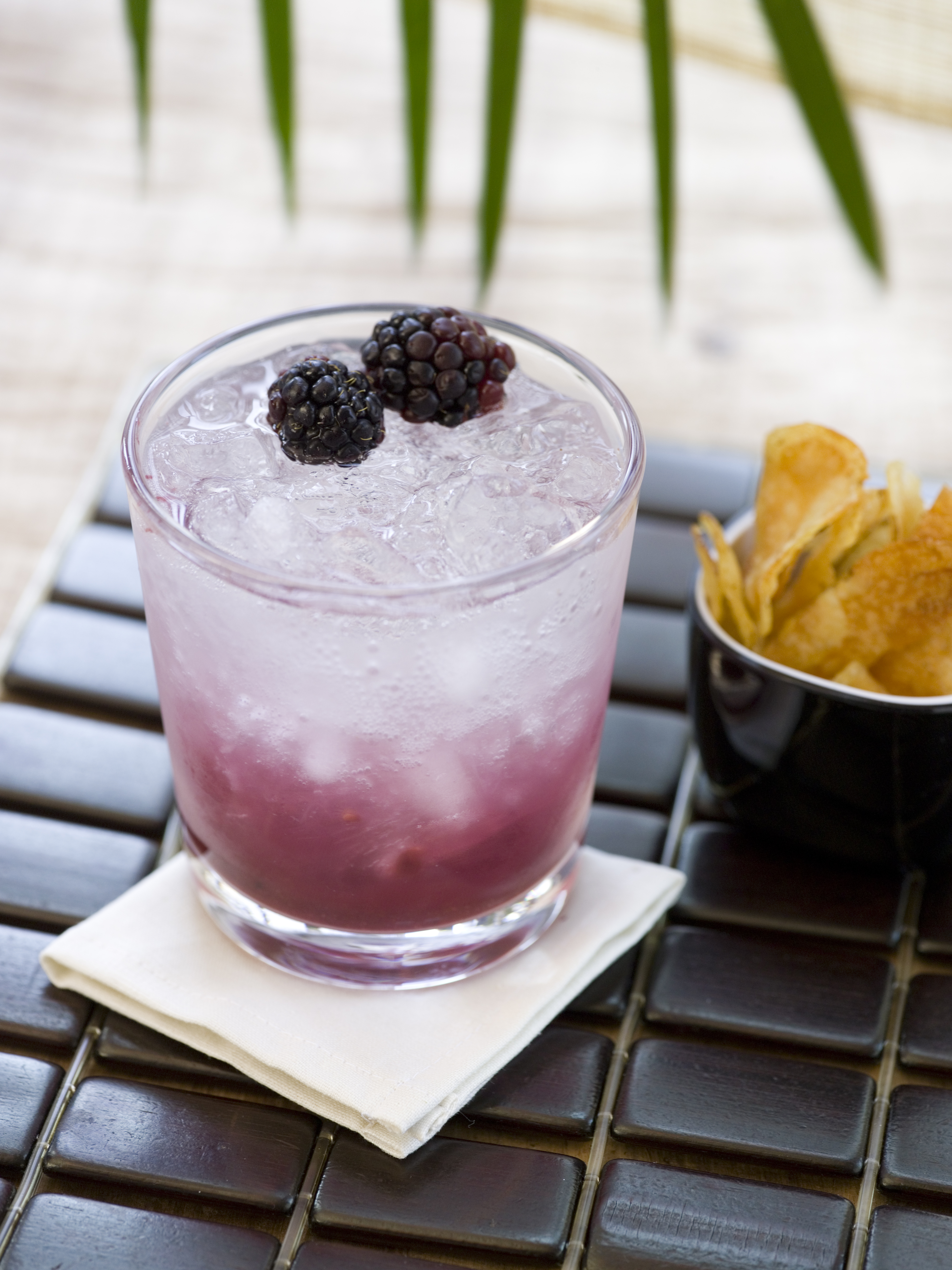 Oscar Party!!
Oscar Party!
featured on Huffington Post Taste!
              Lights! Cameras! Oscar Party!
Posted: 02/20/2013 7:57 pm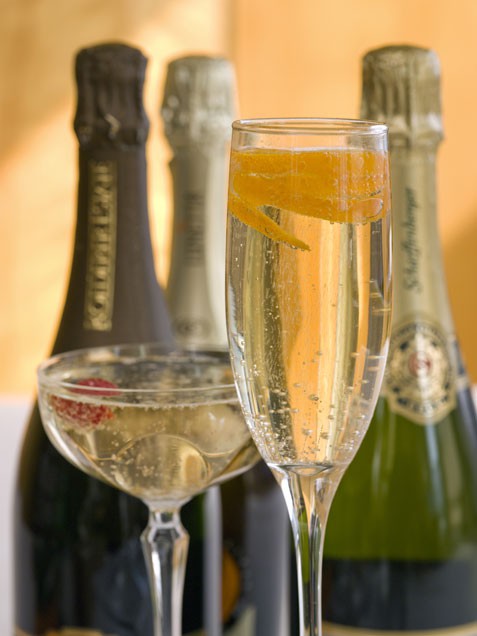 Lights Camera, Oscar!Invite your inner circle over and raise the curtain for a night of fun and "Unchained" partying Hollywood style. Host your own glam-filled, Hollywood-inspired Oscar bash at home, with tasty cocktails an easy to assemble meal, fun and games, and you're sure to be on the ballot for the best host in a "Zero Fail Mission."
Set the Scene
Invitations sent via-e-mail or by "Life" boat, with the trailers of the best picture nominations will get your guests excited about coming. Include the time (
Countdown to Oscar starts at
...), dress (red carpet style) and a ballot that can be printed and filled out beforehand.
Go Glam
To get in the true Hollywood spirit, pick up a bunch of gold statues, found at your party stores, that can be given out to the winners (those who won best dressed, best couple, "Amour" to them!). Set your table in sophisticated Old-Hollywood style with a black cloth, white lilies cut short and set in small vases or cups, and gems and jewels scattered down the table to add a bit of bling. Here's my fashionable tablescape, use this to inspire your scene.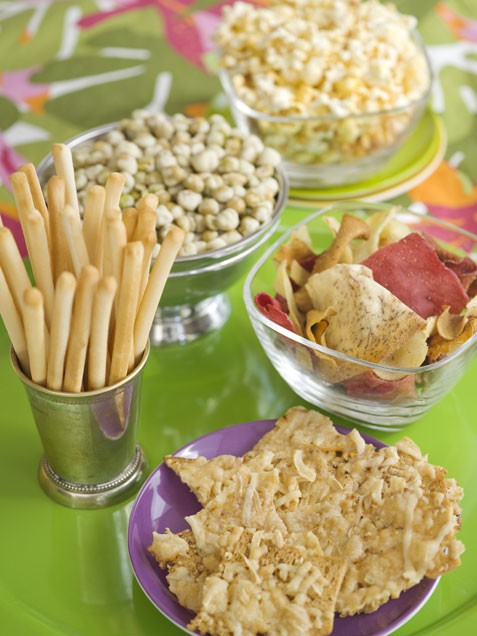 Download the movie soundtracks from the nominated movies and put together a play-list that goes from cocktails to coffee. During the commercials have trivia questions ready for the crowd and give fun prizes for each game such as, gift certificates to the local movie theater, a bottle of champagne, or a copy of the evening's play-list are all great choices and will add an air of competition but never escalate to a "Civil War."
Signature Cocktail
For a "Silver Lining," serve a signature cocktail and infuse your own best picture personality into your Oscar bash! Besides, being easy to assemble and mix-up, it will free you up to enjoy your party and not keep you "Hostage," as the supporting role of bartender.
The Winner Serves 4 6 oz. vodka 2 oz. blood orange juice 4 oz. ruby red grapefruit juice 2 dashes orange bitters Champagne or prosecco to top In a cocktail shaker filled with ice, mix all ingredients except champagne. Strain into glasses and top with Champagne.
Fat Tuesday--Mardi Gras Cocktails on Huff Po Taste!
Fat Tuesday -- Mardi Gras Cocktails
Posted: 02/11/2013 2:57 pm
Fat Tuesday is the last day to live large before lent, so if you haven't had any time to get some fun in during carnival season, now's your chance. Here are some tasty cocktails straight from New Orleans and my friends Ti and Lally at Commander's Palace. Having only been to New Orleans for the first time last June to host a seminar at the Festigals weekend, I had to try NOLA's classic cocktails, the Sazerac and the Hurricane. I am after all, a Lifestyle Expert and this was important research. After tasting, I have to say, I like both equally, as they are so different. The Sazerac is so serious, yet seductive. It lures you in with its deep, complex layers. The Hurricane, on the other hand, is like a disco party in a glass -- flirting like the hot pink boa I fashioned for the Festigals parade. (Speaking of which was too hot for words. Thank goodness the girls at Commander's Palace greeted us along the route with a refreshing glass of Orgeat Punch, how very hospitable!) Now, you see, there are too many favorite choices. I must go back! Pick a favorite cocktail and mix up Mardi Gras!
The Sazerac (created in the 1830's by a pharmacist as a way to deliver a dose of his healthy elixir, Peychaud's bitters. These bitters are still used today. So, here's to your health! Serves 1 Dash Herbsaint 11/2 oz. rye whiskey Dash simple syrup 6 dashes Peychaud's bitters Lemon twist for garnish Pour the Herbsaint into a rocks glass and coat the inside. Discard any excess Herbsaint. Fill the glass with ice to chill. Combine the rye, simple syrup and bitters in a cocktail shaker with ice. Shake it like you mean it. Strain into rocks glass. Rub the rim with the lemon twist, drop in glass and serve. Next up is a cocktail that's a bit more crowd friendly. I have made these many times since returning from the land of cocktails.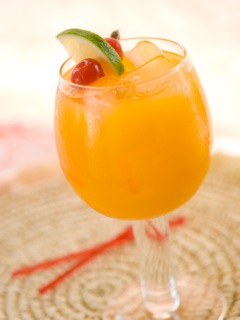 The Hurricane. Serves 8 8 oz. Light rum 4 oz. Dark rum 2 oz. Triple Sec 12 oz. pineapple juice 8 oz. freshly squeezed orange juice 8 oz. pomegranate juice 4 oz. freshly squeezed lime juice 4 oz. grenadine Orange and lime wheels and cherries for garnish Combine all ingredients in a large pitcher filled with ice, mix well. Pour into ice filled glasses, garnish, and serve. Orgeat Punch Serves 4 6 oz. spiced rum, such as Captain Morgan 2 oz. 151 proof rum, such as Bacardi 4 oz. Orgeat syrup 2 oz. limoncello 2 oz. freshly squeezed lemon juice 2 oz. freshly squeezed lime juice Lemon wheels for garnish Combine all ingredients in a pitcher filled with ice, Mix well. Pour into high ball glasses, garnish and serve.
Follow Colleen Mullaney on Twitter: www.twitter.com/lifemadestylish      
Pages: 1 2 3 4 5 6 7 8 9 10 11 12 13 14 15 16 17 18 19 20 21 22 23 24 (Show All)