Have no fear, and let us think, there is other citrus to add to your drinks!
Here are a few of my springtime favorites, just pour, squeeze, and enjoy!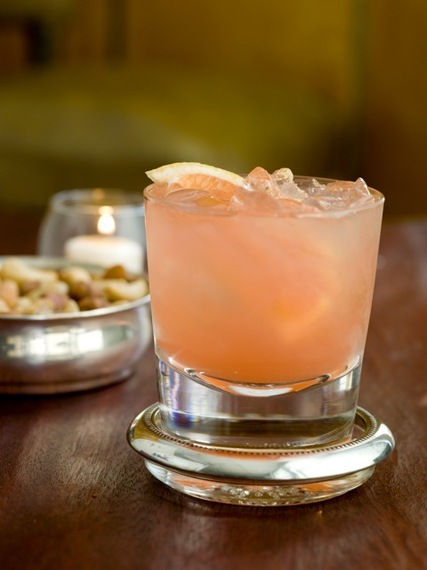 Photo by Jack Deutsch
Hello Sunshine
Tasty and tangy, perfect for a brunching bunch. They're packed with zesty grapefruit and lemon and a delicious way to start your sunshine day with the three C's: coffee, croissants, and cocktails.
Serves 4
8 oz. Patron Reposado Tequila
4 oz. Limoncello
4 oz. Freshly squeezed ruby red grapefruit juice
2 oz. Freshly squeezed lemon juice
Seltzer to top
4 grapefruit wedges for garnish
In a pitcher filled halfway with ice, pour tequila, limoncello, ruby red grapefruit juice, and lemon juice. Mix well, pour into ice filled glasses, garnish with grapefruit wedges and serve.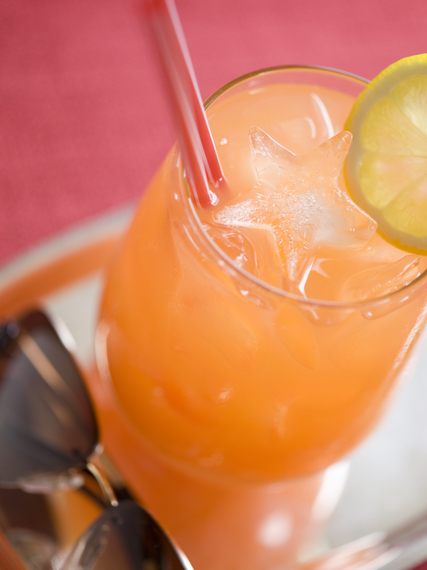 Photo by Jack Deutsch
Gin & Juice
Gin is a little bit retro, the classic go-to libation. Fresh and fruity this gin and tangerine concoction is just right for the promise of spring. You know gin is the confession libation, I've heard many a confession while mixing up pitchers of these, sometimes you pour another and sometimes you run.
Serves 4
8 oz. Tangueray gin
4 oz. freshly squeezed tangerine juice
2 oz. raspberry juice
Fresh raspberries
Combine all ingredients in a pitcher or bar glass and mix well. Pour into ice-filled rocks glasses, garnish with fresh raspberries and serve.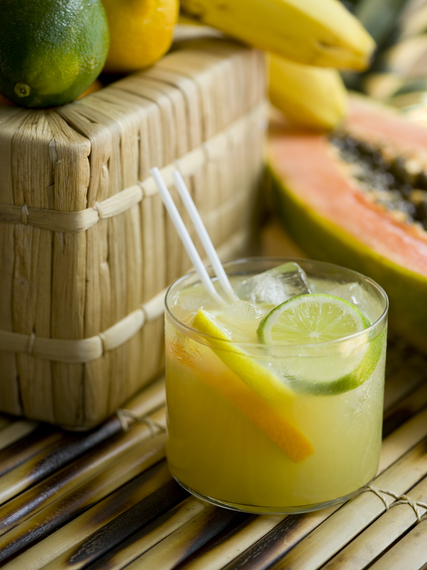 Photo by Jack Deutsch
The Lemon Slicker
Like a fashionable belted trench, these will put a spring in your step and warm you up on those
damp chilly spring days. The lemon gives it a sunny lift, and the basil adds a bit of garden spice.
Serves 4
8 oz. vodka
4 oz. limoncello
2 oz. freshly squeezed lemon juice
8 basil leaves, plus 4 sprigs for garnish
In a cocktail shaker, muddle the basil leaves with the vodka. Add the limoncello and lemon juice. Fill the shaker with ice and shake well. Strain into martini glasses. Garnish each glass with a sprig of basil and serve.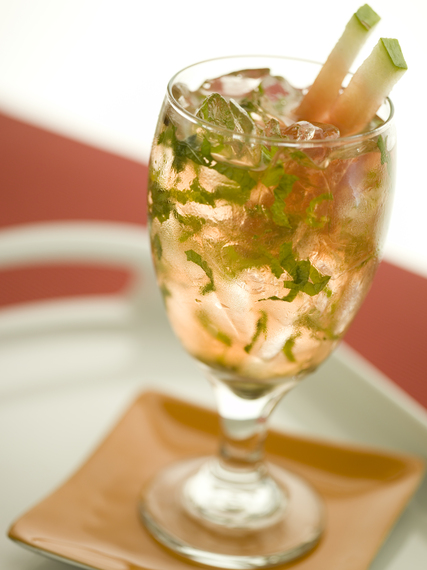 Photo by Jack Deutsch
Watermelon Mojito
Thirst quenching delightfull-ness, I make them by the pitcherful on weekend afternoons. Like colorful candy, this cocktail is a sweet addiction.
Serves 4
8 oz. Brugal extra dry light rum
4 oz. St-Germain liqueur
2 oz. simple syrup
1 1/2 cups watermelon chunks
10 mint leaves, more for garnish
Seltzer to top
In a pitcher or large bar glass, muddle the watermelon chunks with the mint leaves and simple syrup. Add the rum and St-Germain, mix well. Add crushed ice, stir well, and pour into glasses. Top with seltzer, garnish with mint sprig, and serve.
My Latest Feature @ Huffington Post
Spring Entertaining Essentials
Posted: Updated:
It's been a long winter, but I don't have to tell you that. Who isn't going to want to kick up their heels and celebrate when the warm weather hits. Here's a list of my entertaining favorites to have you party ready when the spring sun shines and the daffodils bloom.
Cocktails please…All gussied up with a handsome herringbone pattern, these cocktail plates are ready for happy hour! they also do double duty as appetizer or dessert plates.
Bottoms up!…these dotty glasses are great on a bar cart for spring entertaining or artfully arranged on a tray.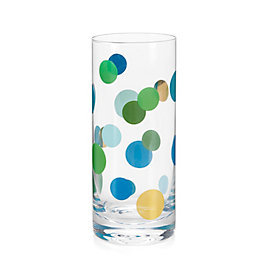 Color Splash…Lighten up with these color block throws, ideal to bring spring freshness to your living room, or brighten up outdoor spaces.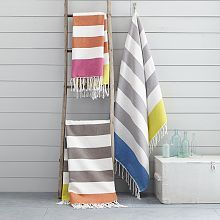 Lounge Act…Set your spring night aglow with these cube lanterns. Brightly colored frames add a pop of color to indoor and outdoor tables. Try them by the front door too!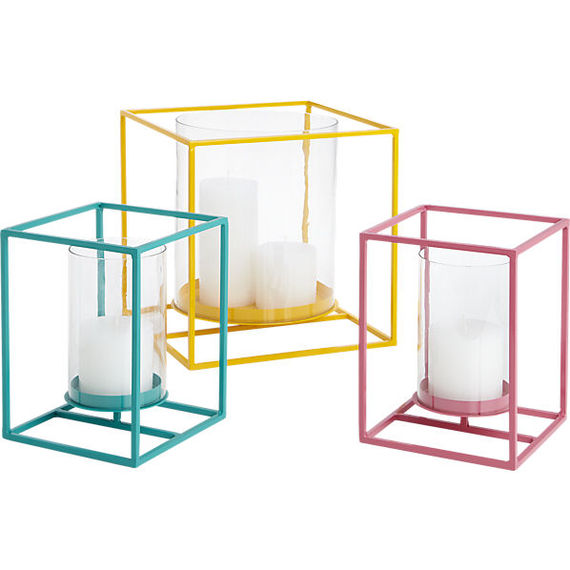 Fresh cut daffodils layered with orange blossoms and honeysuckle make for a cheerful and welcoming fragrance. I have one candle for my office and one for my living room. Spring it on!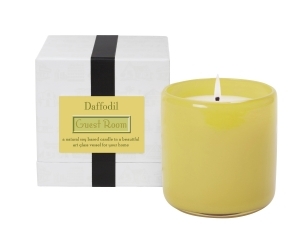 Fresh Press…Colorful casual place mats set a warm tone for entertaining. Perfect for brunching, lunching, or easy springtime dinners.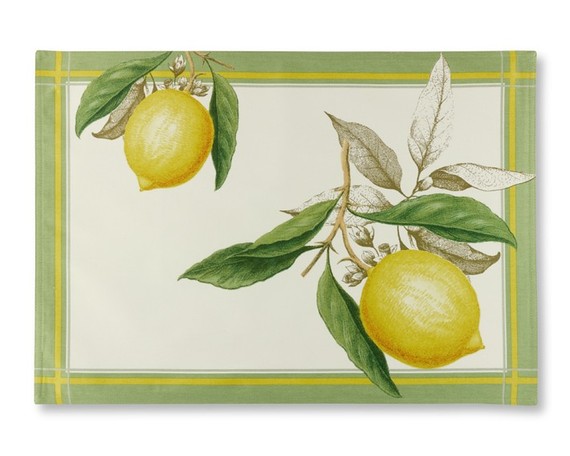 Sweet Treats…Divine and delicate, these macaroons are by far my favorites! The flavors are rich and unexpected, just the thing to awaken your taste buds after hibernation! I keep a box in my fridge, you never know who might pop by for a glass of Spring-time bubbly.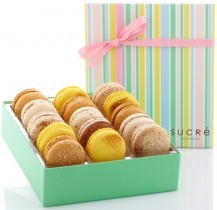 With no signs of spring, I headed out to Cali for a quick trip of  sun, fun, and fabulous.
We started with dinner at the Hotel Bel-Air where the scents of jasmine,citrus,and lavender intoxicate you even before the wine arrives. Dining in the open air lantern filled space was heaven, and dinner was more of that.
Saturday was a quick dip in the pool then off to cruise the PCH , top down and glorious sunshine! Lunch was Nobu in  Malibu, and a glass of rose at Nikita next door.
Back to meet friends in Santa Monica at the Huntley, which has spectacular views from the penthouse bar. Of course the day wouldn't be complete without gimlets and dinner at the Ivy by the Shore. Whats not to like about cocktails, fried chicken, and red velvet cake? Yum!
My dose of sunshine and happiness complete, I am back East looking for spring through my rose colored glasses. They are cocktail glasses of course.
Oscar Oscar! 4 Red Carpet-Worthy Cocktails for the Oscars
With Hollywoods biggest night upon us this Sunday, it seems fitting to celebrate red carpet style.
Invite some friends and neighbors over, put out some snacks, light a few candles, and mix up some star worthy cocktails. Whether you're defying Gravity, Money Hungry, Hustling, or just Blue. Here are a few of my contenders for this years Oscar: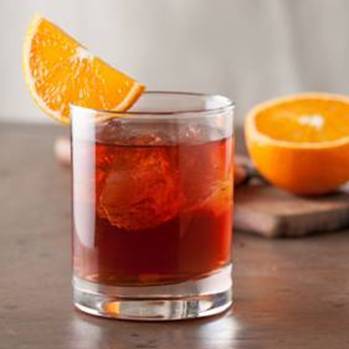 Best Dressed
Serves 4
This libation is the most stylish accessory on the red carpet to date. The tasty combination of Chardonnay, triple sec, cranberry juice, and lemon-lime soda. This ruby-hued drink is topped with an orange slice for extra glam.
1 bottle (750ml) Clos du Bois Chardonnay
4 oz. triple sec
8 oz. Cranberry juice
12 oz. lemon-lime soda
Orange slices for garnish
In a pitcher filled with 2 cups of ice cubes, pour the chilled Chardonnay. Add the triple sec and cranberry juice. Gently pour the lemon-lime soda and stir. Pour into 4 glasses, garnish with orange slice and serve.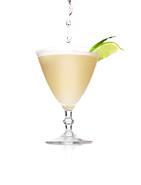 Golden Glow
Serves 4
6 oz. Ciroc
6 oz. unsweetened coconut water
4 oz. pineapple juice
Juice of 1 lime
twist for garnish
In a cocktail shaker filled with ice, pour all ingredients. Shake well and strain into martini glasses. Garnish with a twist of lime and serve.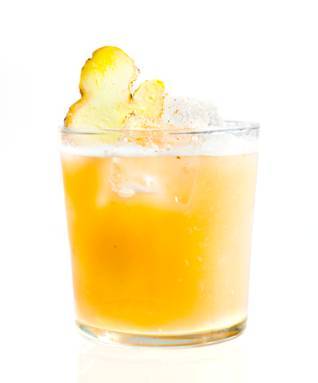 Red Carpet on the Rocks
Serves 4
6 slices fresh ginger, peeled
12 oz. Inniskillin Icewine Riesling
4 oz. pear nectar
3 dashes Angostura bitters
Nutmeg to garnish
In a bar glass, muddle ginger, add Riesling, nectar, and 1 cup ice. Shake well and strain into 4 ice-filled glasses, sprinkle nutmeg on top of each cocktail, and serve.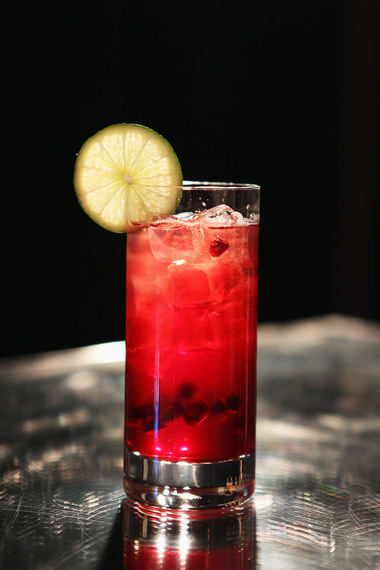 Photo Basil Hayden
After Party Hustle
Serves 4
6 oz. Basil Hayden's Bourbon
Juice of 1 lime
4 slices jalapeno
4 oz. pomegranate juice
1oz. agave nectar or simple syrup
Seltzer to top
In a bar glass, muddle lime juice, jalapeño, and simple syrup. Add pomegranate juice, bourbon and shake well. Strain into ice filled collins glasses, and top with seltzer. Garnish with lime wheels and pomegranate seeds.
   

Sweet things for your Valentine, my hot picks for Huffington Post…

   
Valentine's Day Gift Guide
This Valentine's Day, have your Valentine falling for these unique, whimsical and romantic gifts.
Romance is in the air. Created with the finest ingredients the Aerin Fragrance collection with five distinct scents: Gardenia Rattan, Amber Musk, Lilac Path, Ikat Jasmine and my favorite for this time of year, Evening Rose. Choose one that tells your story.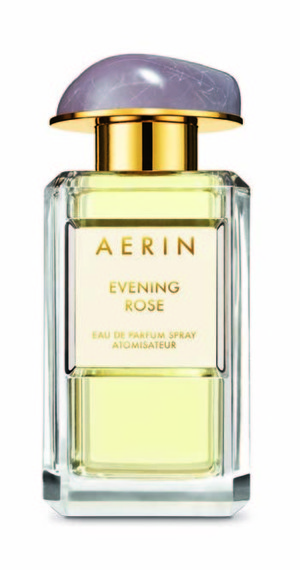 Classic with a distinctive downtown edge Illesteva glasses are designed in New York and made in Italy, how fabulous is that? Celebrity fans include Beyonce, Daniel Craig and Elton John. Join the hipsters and get a pair of glossy red shades this Valentine's day, you'll have everyone seeing red.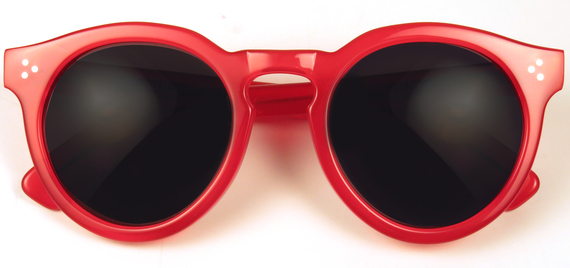 Chic and stylish, just like your Valentine these one of a kind pieces from designer Reggie Stone will make a statement of love. We are swooning over this La Vie en Rose from her La Bohemienne Collection. A playful, deconstructed necklace of luxurious knotted tie-dyed silk, hand sewn beaded crystals and silk ribbons. $275.00 retail.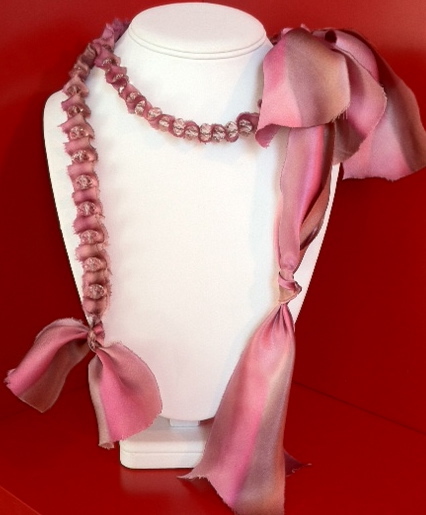 I like my charms in the form of gold — fondant that is, Georgetown Cupcake's Charm Dozen are indulgent, gorgeous and delicious, all at the same time. Thank goodness there is a dozen because it's Valentine's Day, and who's going to stop at one? Georgetown Cupcake Charm Dozen — 6 Red Velvet with gold 'love' heart charm fondant, 3 Chocolate Squared with gold 'xo' heart charm fondant and 3 Bubblegum Pink Vanilla with gold 'xo' heart charm fondant. $29/dozen.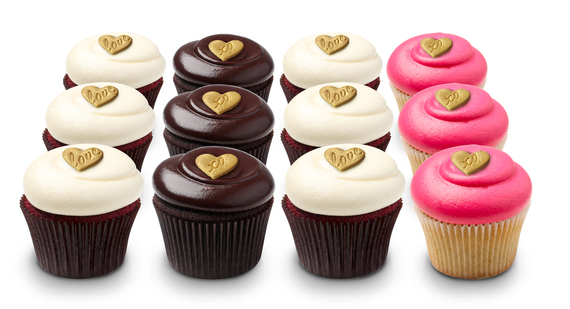 A great gift for sharing and enjoying with a loved one, Veuve Clicquot Rosé Couture is a chic offering for Veuve Clicquot Rosé. Designed to celebrate haute couture, this elegant case is designed to keep a bottle of Veuve Clicquot Rosé chilled for up to two hours and is perfect for a stylish Valentine. Retailing for $69.00, Veuve Clicquot Rosé Couture is available at fine wine and liquor stores nationwide.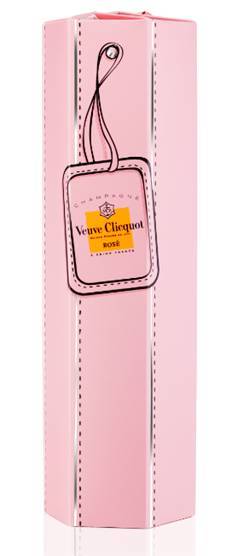 Sucre' A sweet Boutique from New Orleans, is a most magical place, where chef Tariq spins sugar like none other. They offer a Sweet Macaron Collection that is handmade with love from flavors inspired by the most romantic city in the world. Red and white Macarons filled with the perfect pairing of white chocolate and raspberry mousseline make for the sweetest treat! They're my latest addiction!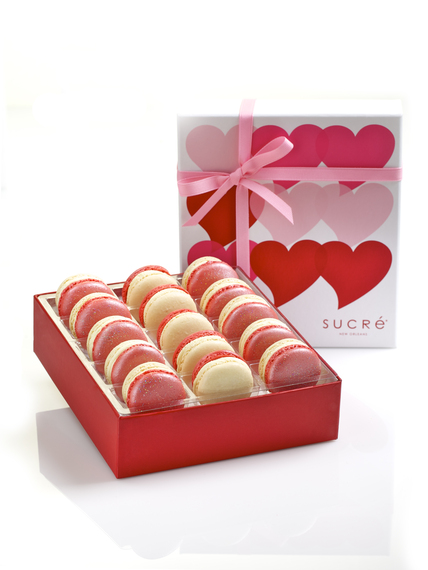 Wear your love not on your sleeve, but right smack in the front for maximum attention! How fun! C.Wonder's Je T'aime Intarsia Colorblock sweater is incredibly chic, perfect for your fashion-forward Valentine.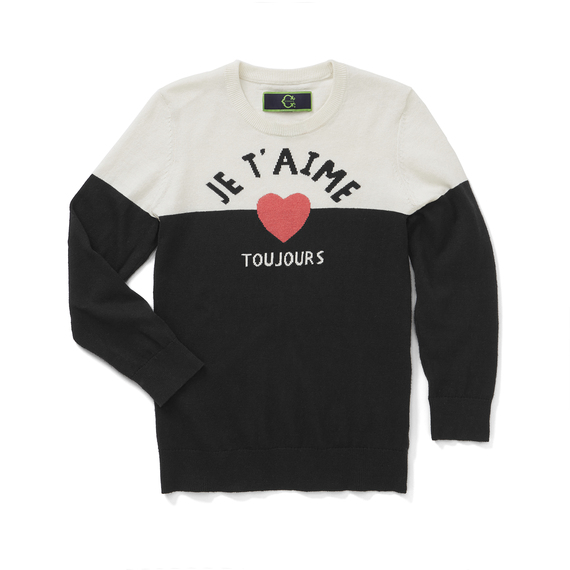 Moët & Chandon Rosé Impérial is a spontaneous and radiant champagne, with bright fruitiness, a seductive palate, elegant maturity and a lively, intense bouquet of red fruits, floral nuances of rose, and a slight peppery touch. This February, find it dressed to impress in the new Black Tie Box, a chic pink isothermal box which keeps your bottle of Moët Impérial Rosé chilled for up to 2 hours, preserving the crispness and supple qualities of the bubbly, with a convenient handle for carrying. Available for $59 at ReserveBar.com.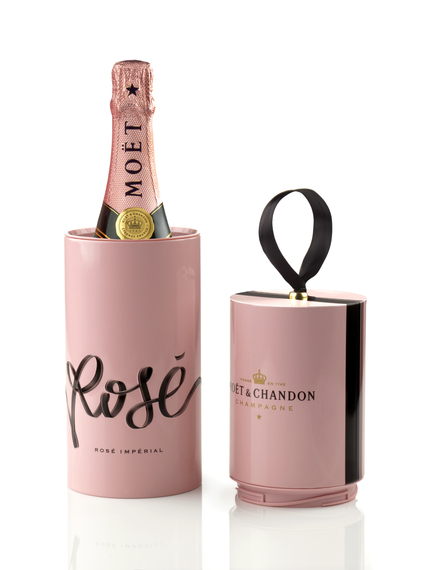 Light up your romance with a delightfully delicious candle, Duchess Peony from LAFCO. You can smell the blooms as if it was spring. Romantic, full and floral, it's a blend of full Camellia and Peony blossoms. Set in a rose toned blown glass container that looks undeniably chic in any room.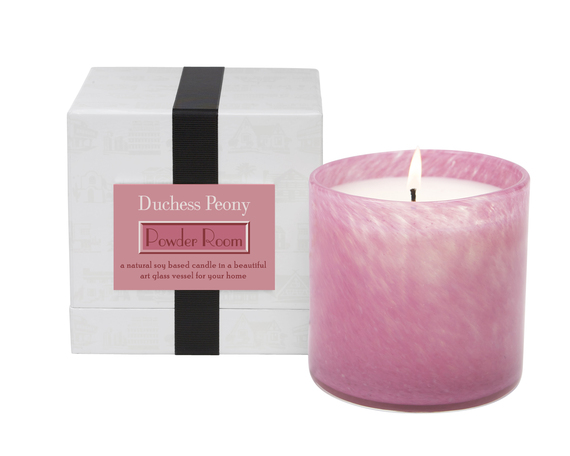 The Deep Chill…has set in…add some sparkle to your snowy days with glittery snowflakes. Hang them from painted branches, chandeliers,mantels, and mirrors. Simply trace a snowflake using a cookie cutter on your favorite glitter paper, cut out, and hang, now these flakes I don't mind a bit!

Oh Color!
Pantone's color of the year is

Radiant Orchid

. Simply blooming with confidence and magical warmth that intrigues the eye and sparks the imagination. It is expressive, creative, and embracing, a vibrant mix of fushia, purple, and pink, Radiant Orchid radiates happiness with just one passing glance.Find your Purple  Passion with a new pair of shoes for spring, electrifying velvet fabric, in your culinary feats, and on your nails and toes!
 

HuffPost

Taste
                        Golden Globe Cocktails
Posted: 01/10/2014 12:23 pm
Let the award season begin! The 71st Golden Globe Awards is this Sunday January 12th. The evening is sure to be filled with glamour, gorgeous people, and of course globe inspired cocktails. As your hosts Tina Fey and Amy Poehler will suggest you take a sip when they do, I have put together a few cocktails that are globe worthy indeed.
Transform your space in no time with flowers from the local market, take-out in posh bowls, and candles flickering about.Mix up a batch or two of these superb cocktails, throw on your heels, and let the awards season begin!

Outer Space Spritzer
Serves 4
1 bottle of Prosecco (I like Skinnygirl for calorie counting)
2 cups Organic limeade
Lime wheels for garnish
Into a pitcher, pour the limeade. Top with prosecco and mix lightly. Pour into glasses, garnish with lime wheel and serve.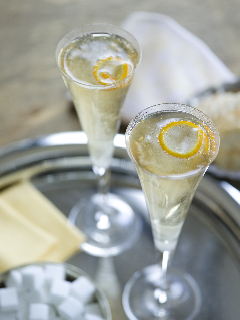 The Hustle
Serves 4
8 oz. Tanqueray London Dry Gin
2 oz. freshly squeezed lemon juice
1 oz. honey
1 bottle Champagne (Moet & Chandon) to top
Lemon twist and brandied cherries for garnish
In a cocktail shaker filled with ice, pour gin, lemon juice, and honey. Shake well. Pour evenly into glasses, top with champagne, garnish with a lemon twist and brandied cherry and serve.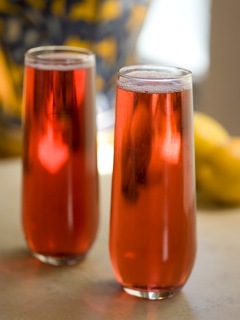 Mary's Magic
Serves 4
8 oz. New Amsterdam Citron vodka
4 oz. peach puree
3 dashes orange bitters
1 bottle Champagne (Moet & Chandon)
In a cocktail shaker filled with ice, pour vodka, puree and add bitters. Shake well. Pour evenly into glasses, top with champagne, garnish with edible gold stars, and serve.
January

Ah, the new year has begun! Time for resolutions, cleanses, and rebooting yourself and refreshing your home. Try candles in citrus  scents, like
cilantro

-

orange

( meant to invigorate), or

geranium

( meant to soothe), I light mine during the day in my office to keep me inspired and warm. Keep one in the kitchen to heighten your senses and keep them out of hibernation!

Happy Holidays! It's the Most Wonderful time of the year, so lets
get started! First on the list, Decking the Halls…
String the lights, hang the garlands and bows, and fill every empty container with glittery ornaments for instant holiday panache!

add some advent! Tis the Season!
It's Thanksgiving Time! Turkeys have been the longstanding symbol of Thanksgiving for over 300 years! So set a festive menu,create a rustic tablescape, craft up some fun turkey projects for the kids, and whip up a batch of my seasonal cocktails!
There is so much to be thankful for!
              Thanksgiving Cocktails
Posted: 11/20/2013
As we gather around the table with our friends and family this Thanksgiving and share all of the good things in life we are thankful for, serve some tasty cocktails for every generation gathered.
Better by the batch, pitcher-full or punch bowl, especially if the relatives are coming.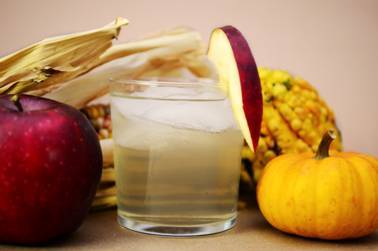 Cider Delighter
Light and refreshing, a perfect start to a holiday full of feasting!
Serves 4
4 oz. Vikingfjord Vodka
2 oz. Allspice Dram liqueur
1oz. freshly squeezed lemon juice
4 oz. sparkling apple cider
dash or two of Baked Apple Bitters
Combine ingredients in a cocktail shaker filled with ice. Strain into ice filled rocks glasses. Garnish with apple slice if desired, and serve.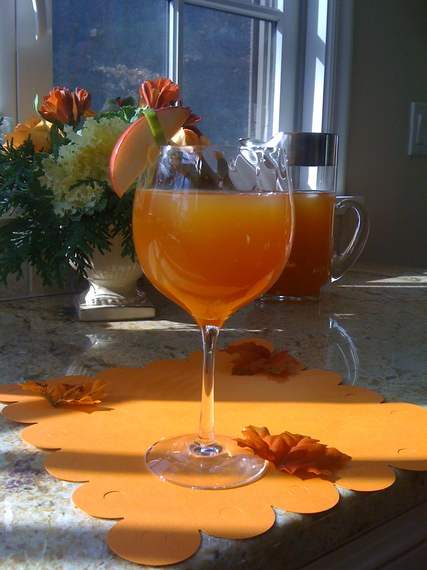 photo by Colleen Mullaney
Appletastic
Tastes like a caramel apple with vanilla and citrus tones, mixing deliciously with tangy sweet apple notes. I make a batch of these just for Uncle Peter.
Serves 4
6 oz. Absolut Vanilla
2 oz. Tuaca liqueur
6 oz. apple cider
1 oz. freshly squeezed lemon juice
Combine all ingredients in a shaker filled with ice. Shake and strain into glasses. Serve. Note: this cocktail is also delicious warm with a dash of cinnamon.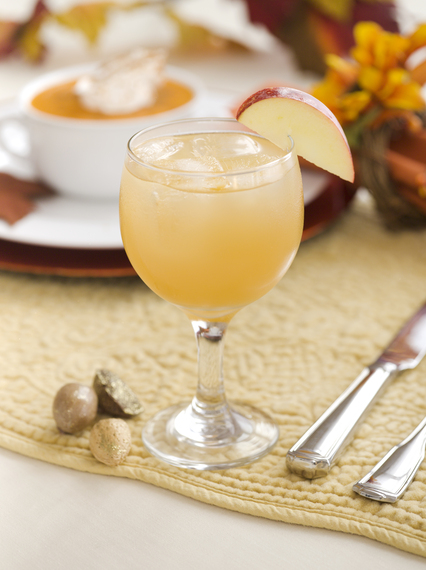 photo by Jack Deutsch
Gingersnap Cocktail
A deliciously sweet and satisfying cocktail evoking the flavors of the season.
Serves 4
4 oz. The King's Ginger (ginger liqueur)
4 oz. Vikingfjord Vodka
1 oz. simple syrup
Dash each, cinnamon, nutmeg, ginger
In a cocktail shaker mix all ingredients together. Strain into glasses. Garnish with gingersnap cookies. Serve.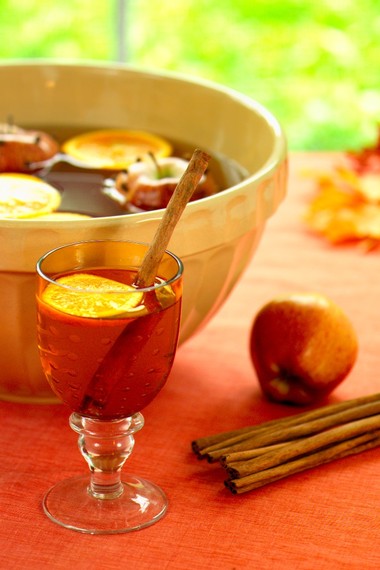 photo by Jack Deutsch
Mulled wine
Perfect for warming up after the annual Thanksgiving football game. Or better yet, bring a thermos-full to the backyard.
Serves 6
1 bottle Chianti such as Villa Cerna
4 oz. Grand Marnier
Juice of 2 fresh clementines
5 Allspice berries
3 Star anise
2 Cinnamon sticks
1 tsp. ground Ginger
1 tsp. Lemon zest
In a medium saucepan combine all ingredients and simmer on low for up to 1 hour. Strain berries, star anise, and cinnamon sticks from pan. To serve: transfer into heat resistant pitcher or ladle from saucepan.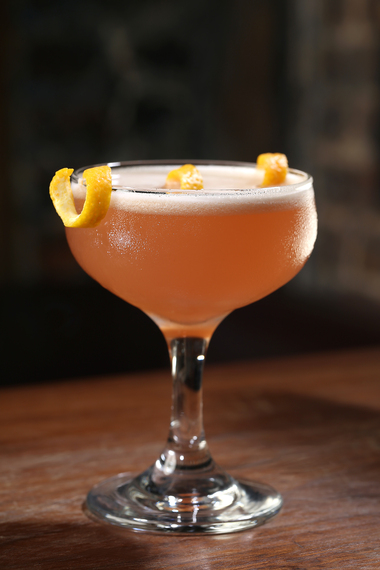 The Loose Goose
Perfect by the fireside visiting with friends far and near. Make a batch or two, I heard Aunt Betty is coming.
Serves 4
8 oz. Wild Turkey whiskey
4 oz. limoncello
8 oz. freshly squeezed orange juice
Dash Orange bitters
In a cocktail shaker filled with ice, mix all ingredients well. Strain into ice filled glasses, garnish with lemon wheel if desired, and serve. Better get Aunt Betty first.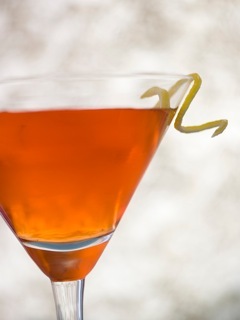 photo by Jack Deutsch
1621
Deep and rich, with cherry and orange mixing with the Pisco. The seltzer adds the perfect light finishing touch.
Serves 4
8 oz. Pisco Portion
4 oz. cherry brandy
2 dashes orange bitters
Orange seltzer to top
Combine first three ingredients in a cocktail shaker filled with ice. Strain into glasses. Top with orange flavored seltzer. Garnish with a cherry and serve.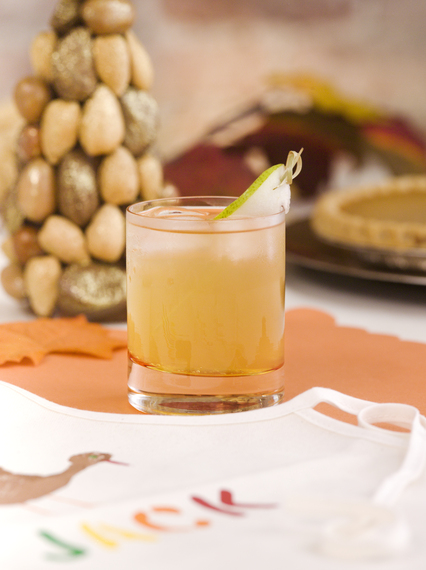 photo by Jack Deutsch
The Standish
The sage-infused simple syrup, while easy to make is the backbone to this festive holiday libation. Try a batch before or after dinner.
Serves 4
8 oz. Tangueray Gin
2 oz. sage-infused simple syrup
8 oz. Lemon-lime soda
In a cocktail shaker filled with ice mix the gin and simple syrup. Strain into ice-filled glasses and top with lemon-lime soda. Serve.
Sage infused simple syrup: In a bowl mix 1 cup simple syrup with 8-10 sage leaves. Place in microwave for 30 seconds. Stir. Cook for 30 seconds more. Take out and let sit for 20-30 minutes. Strain out sage leaves.
Treaty Toast
My friends and relatives always ask if I'll be serving these cocktails over the Thanksgiving holiday. I say, "You must have a celebratory libation to toast the harvest celebration between the Pilgrims and Indians."
Serves 4
1 bottle Veuve Clicquot champagne, chilled
8 oz. pomegranate-cherry juice
4 oz. Grand Marnier
In a small pitcher mix the pomegranate juice and Grand Marnier.
Pour a dash of juice mix into each champagne flute filling each glass approximately 1/3 full. Top with champagne. Garnish with raspberries if desired. Serve.
Coffee Nation
This year I'm adding a bit of coffee mixology to the dessert menu with a coffee liqueur made with tequila blanco. Its distinctive flavor earns a spot at the high table. Have it straight, with cream and nutmeg, or pour it over vanilla gelato.
Serves 2
4 oz. Cabo Diablo
8 oz. Coffee
Dollop of Fresh cream
Sprinkle of nutmeg to top
In coffee glasses pour coffee and Cabo Diablo. Place a large dollop of fresh whipped cream on top of each. Sprinkle nutmeg on top and serve.

Halloween is Here! Have a Spooktacular Time !

Time to Fall~ify!
Fill up your planters with cabbages, ivy, and chili-peppers, and of course mums!
Sprinkle a few pumpkins around the base of the planters, add lanterns up your front steps and Presto! Fall~ifying in a Fall Flash!
September Days…
 
Fall is here! Cool nights, school days, soccer and football! I'm heading to my first tailgate of the season on Saturday, will be loading up with sandwiches, chips and dips and cider for the kids. Perhaps a tailgate toddy for the bigger fans too!
For your tailgating inspiration check out my feature in Huffington Post. Get packing!
Be sure your game day has a crowd pleasing spread. From gear must have's, to cocktails and lawn games, this tailgate has spirit to spare! So, no matter what team you're rooting for, pack up a party that scores with everyone!
Home Field Advantage
Roll-out this clever throw to add a colorful backdrop to your party that is water resistant and warm! Add a team Monogram to boot. Found at Land's End.



Required Seating
If you'll be standing for the game, it's totally on call to have chairs for your tailgate. I love these from Dick's, they come in a rainbow of colors to match your team, are comfortable and are reasonably priced.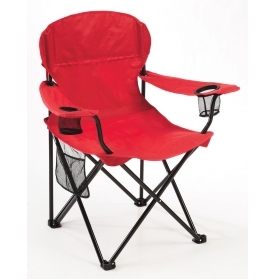 Tight Ends
Keep all your supplies "huddled up" in this handsome picnic basket from Williams-Sonoma. Comes complete with everything you'll need to serve your hungry team in style.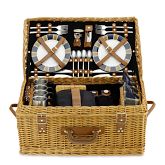 Stacked Up
Good looking, melamine glassware is the definite way to go to serve up in winning style.Williams-Sonoma has a great collection of stemless wine and beer glasses to choose from.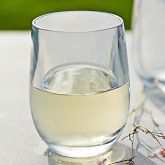 Roadie
Who says you can't bring it with you? Bring the party into the game with these stainless steel Stanley Thermoses and Flask from West Elm.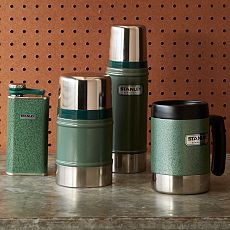 Kick-Off
To get things started there must be Bloody's! For the most divine flavor, get some pre-made mix. Fat and Juicy mix uses only premium ingredients for a touchdown taste with every pour.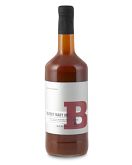 Wine Time
After the bloody's at kick-off it's wine time at halftime! Simi's full bodied whites and smooth pinots are a perfect paring with fall's crisp afternoons.


The Longest Yard
No tailgate is complete without a football and a spirited game of catch. Dick's has a good selection of footballs so you'll be ready for that perfect pass.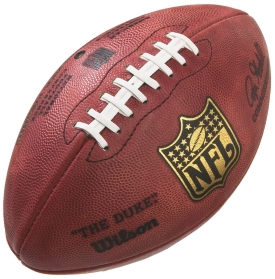 Halftime Frolics
Get everyone in on the action with the hot new game Spike Ball. Easy to assemble, it will keep fans young and old, busy for hours.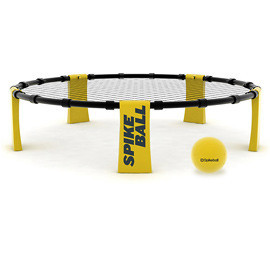 Glorious Newport! We were in town celebrating a wedding of dear friends and found time to rent scooters to tour the fabulous Ocean Drive you know those summer "cottages" of the Astors, Vanderbilts, and Doris Duke, pop-in to Castle Hill, whiz by Salve Regina College( my mom and brother studied –partied–there), enjoy cocktails and yacht gazing at the fab 41 North,Newport's newest Boutique Hotel on the water, and of course shop,( I found the cutest maxi dress at Chance & Lulu)!! And then there was the wedding of Courtney and Mac! We had a welcome party at the Gas Lamp Grille the night before, and for the big day the venue was stunning, Mt. Hope Farm in Bristol on the water, did I say on the water? It was magical. beautiful, festive and fun! The glorious white tent was bedecked with lanterns in pastel hues to go with the massive hydrangeas, lilacs, peonies, and roses that filled every table. We cocktailed on Dark & Stormy's and Nantucket Lemonades in jelly jars, how fitting and fun! Danced the night away, and finished the affair with brownie sundaes, I know, my kids were jealous too!
If you do get up to the beautiful Newport, check out a few of my favorites mentioned above!
 Wishing you a "Life Made Stylish" always.        Cheers!!
| | | | | |
| --- | --- | --- | --- | --- |
| | | | | |